NY Knick baller Amar'e Stoudemire took his family to Israel for vacation. See their pics inside and see Halle Berry and daughter Nahla at Disneyland.
NY Knicks power forward Amar'e Stoudemire is on vacation in Israel with his family. In the pic atop, he wished his followers a "Boker Tov. Good Morning from Israel. #Stoudemires"
And in the photo above, he shared "Walking through Jaffa Gate with Amar'e Jr & Alijah, my boys. Blessed be the creator. Stay prayed up. Gone."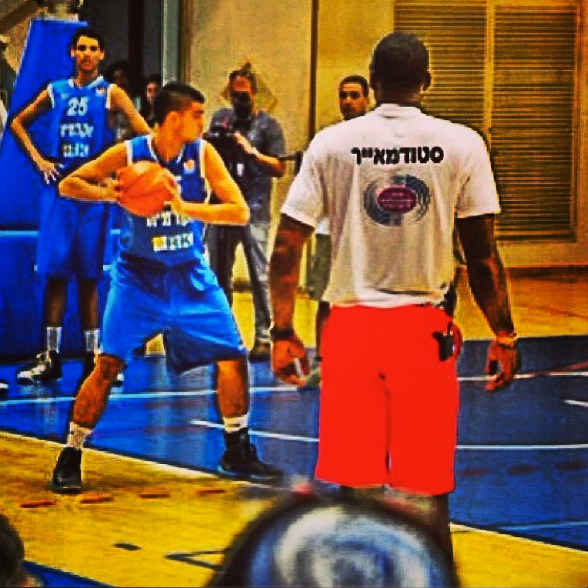 During the trip, Amar'e helped coach a basketball team and referred to the players as his "kids". "Coaching my Jewish & Palestinian kids. -Amare love the kids (3rd person"
And while at Hebrew University, he met with the president. "The President and I had a beautiful time. Talks about Education, Youth, and World Peace. #HebrewUniversity"
It looks like this trip for Amar'e was about spirituality and global peace. "I'm not a politician. Just want peace for everyone, don't wanna get into politics and political discussions #GlobalPeace"
And in sunny California…..
A very pregnant Halle Berry was seen pushing her daughter Nahla around Disneyland in a stroller yesterday.
After a successful year with The Call and her marriage to Olivier Martinez, Halle's next big role will be as Storm in X-Men: Days Of Future Past.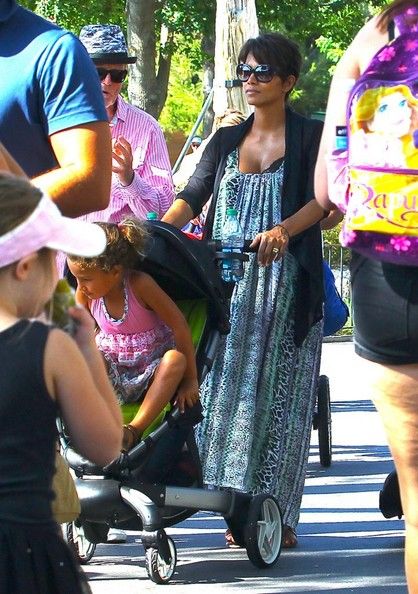 The busy mom was able to keep cool in an animal print maxi dress from Lovers + Friends.
And despite being so far along in her pregnancy, Halle proved she was a fun mom and rode the rides with Nahla.
Photos via Amare Stoudemire IG/FameFlynet Pictures